The International Symposium on Plasmonics and Nano-photonics (iSPN2019)
Date

November 11-14, 2019

Venue

Ikuta Shrine Hall (Kobe, Hyogo, Japan)
About iSPN2019
The International Symposium on Plasmonics and Nano-photonics (iSPN2019) will be held in Kobe, Japan, from 11 to 14 November 2019.
The International Symposium on Plasmonics and Nano-photonics is a series of international symposia providing an interdisciplinary forum for mutual research communications for scientists in the fields of plasmonics and nanophotonics. The topics include but are not limited to nanophotonics and micro/nano-optics, metamaterials and metasurfaces, spin photonics and spin optics, plasmon-induced chemistry, metallic antennas effects, quantum plasmonics, optical force, and optical manipulation.
Conference Photos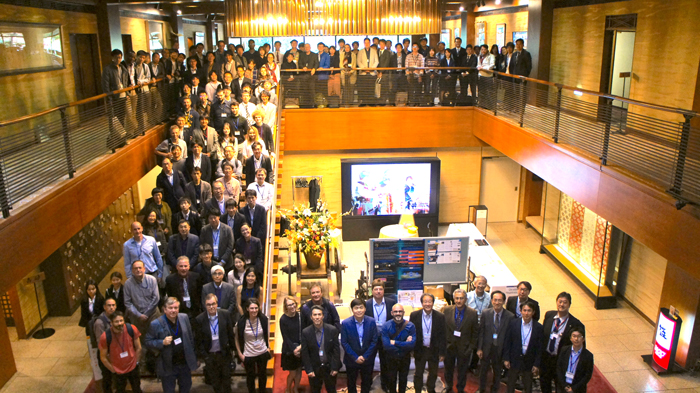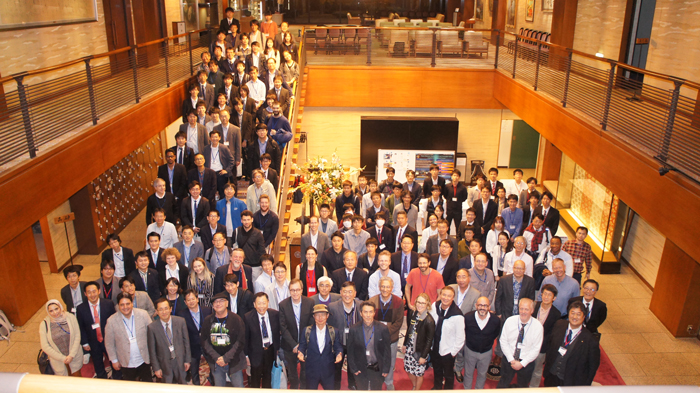 Important Dates
August 1, 2019

Abstract submission deadline has been

extended to August 15, 2019

September 10, 2019

Early bird registration deadline has been extended to September 30, 2019
Latest News
November 5, 2019

Oral and Poster Program are available.

September 30, 2019

Program at a glance is available.

September 1, 2019

Registraion page opened

February 27, 2019

Web site opened
Post workshop: Workshop on "Chiro-Optical Effects in Nanomaterials"
Date/Time

November 15 (Fri), 2019, 9:10 - 13:00

Venue

Osaka Prefecture University, Nakamozu campus

Details

Sponsors

Sponsored by


JSPS KAKENHI in Scientific Research on Innovative Areas
"Nano-Material Optical-Manipulation"

Co-Sponsored by


Photonics Division, The Japan Society of Applied Physics

Financially Supported by


The Takano Eiichi Optical Science Funds